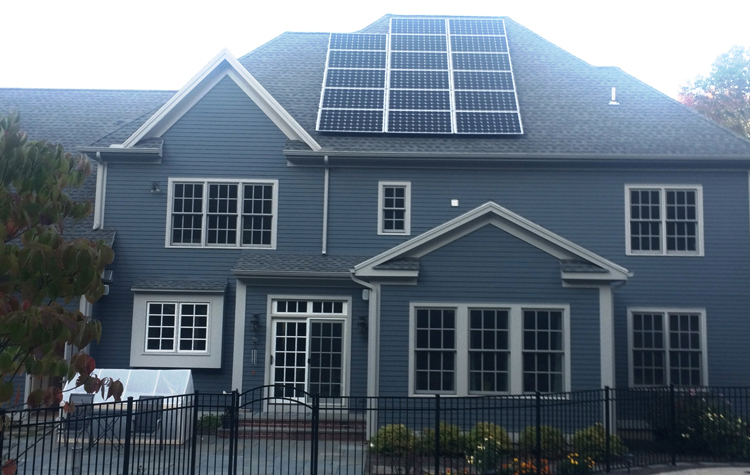 PV 101: Learning about Solar Photovoltaics
Solar power is all around us. The sun may be 93 million miles away, but its radiant energy still has the power to melt snow, burn our skin, generate hurricanes and help plants convert carbon dioxide into organic compounds. Photovoltaic (PV) technology is another excellent example of the sun's energy. PV technology can help families and businesses dramatically reduce their electrical expenses, while also helping to preserve our planet by reducing fossil fuel consumption.
Electrons are the only moving parts in a PV panel
Solar panels that heat water or an antifreeze solution are called "solar thermal" panels. Solar panels that generate electricity are called "photovoltaic" or PV panels. A PV panel is made up of solar cells. When photons (radiant energy from the sun) are absorbed by solar cells, electrons are released, creating an electrical charge. This current is captured in the panel as direct current, or DC.

Solar Start
Since the Roman advent of glass windows to trap the sun's rays, mankind has been harnessing solar power to energize homes. But the use of solar power via photovoltaic panels or PV, has never been more prevalent than today. We install PV panels and allow you to reap the rewards for years to come by reducing your energy bill and shrinking your fossil fuel consumption.
Ray of Rewards
There are many variables involved in the payback of solar panels: legislation is one of the biggest factors as well as energy companies, overhead and performance. Choosing to install your own panels with our expertise to guide you allows for complete control over your solar voyage.
SMA Products
SMA Solar products are changing the game. Learn more about how Off Grid Systems and Battery Backup are energy independence alternatives.
Photovoltaic Battery Backup System
"A PV battery backup system makes so much sense, I would never want to install a solar system without one," says Chip Cifone.